ImpattoZero stems from the desire to perpetuate the mission undertaken with "MondoMigliore", a brand dedicated to sustainability, through the production of energy from renewable sources, the desire to improve the improvement.

In the past years we have supported the choice of renewable sources and now we continue adding the know how of energy efficiency to agriculture through aquaponics technology.

Starting from previous business experiences, through technical knowledge and system integration, it was decided to give life to the Agriculture 2.0 project, creating a large staff of experts who give life to the company.

We share the desire to do well and create a reality that improves the relationship between man and the environment, reducing its impact and its ecological footprint (carbon foot print). The will, to make food accessible to all without contamination, to not transport it with petrol engines, to increase the use of biodiversity in agriculture, to give a fair compensation to producers and a fair price to consumers.

The Alimenta2Talent 2014 competition gave us the opportunity to outline a complex project, more detailed than what we thought we wanted and could do at the beginning.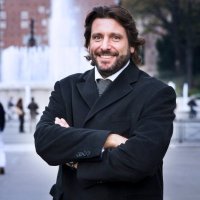 Davide Balbi
Founder & General Director

Project Manager in TIM (una world wide 100), Senior Consultant in Siebel (Nasdaq 500-fast growing company) has worked with Centrosolar and Energiebau in the renewables sector.