---
ImpattoZero creates Acquaponica systems for the Urban Farm in a new business model with on demand agriculture and the Acquaponica off-ground cultivation system.

Our distinctive elements

1) The technique of aquaponic culture (providing technologically advanced systems in turn-key mode);

2) Franchising;

3) The sale of agricultural products on direct and personalized consumer demand (on-demand cultivation and sale of existing biodiversity). The franchisee uses the short supply chain and the final consumer has the possibility to choose any agricultural product outside the schemes imposed by the large production.

The competitive advantages of the ImpattoZero business model

1) Relaunching abandoned industrial areas (regional and national); the possibility of enhancing abandoned warehouses and any closed place even if not reached by the sun. It follows the creation of value, work output and greater profitability for the owners of the spaces;

2) Allow anyone to be a virtual grower. The end customer of ImpattoZero, the Consumer, can choose what to grow digitally, for example through an APP. Starting from a complete archive (containing also little used and unmodified seeds) and descriptive of the properties of foods, the consumer can choose what to grow thanks to the advice of a nutritionist (food as medicine) or simply for personal needs. Being a virtual grower, returns full food sovereignty to the consumer;

3) To surpass the current cultivations out of the soil, such as those obtained from hydroponics, for quality and quantity. In this regard, it is recalled that many of the products that reach large-scale retail trade (GDO) are produced off the ground. Which reflects the need to produce high quality and organic products;

4) The need to nourish a population that is becoming increasingly numerous (9 billion people are expected for 2050). Both the scientific studies and the data of the producers, about the quality and the production through the technique of the aquaponic culture, suggest that the latter is much more efficient than the traditional cultivation, as, the aquaponic ecosystem allows a maximization of the potential of the plants.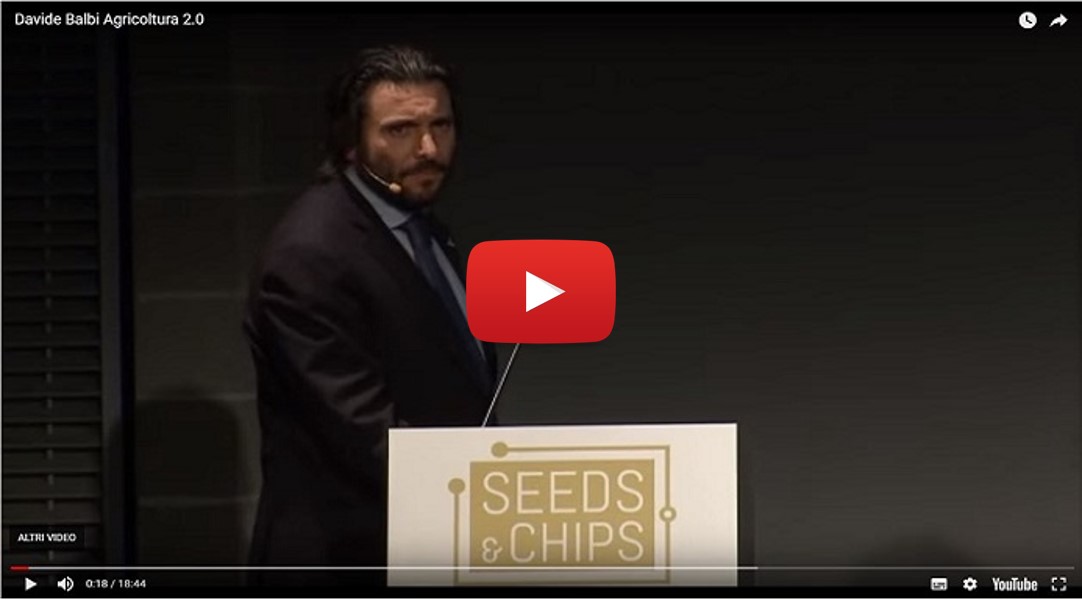 FOOD SAFETY

Cultivation with the technique out of the aquaponic soil, 100% organic with cultivation materials superior to organic farming. Without combustion engines, fertilizers, or pesticides).
FOOD SOVEREIGN

Our goal is to give the final customer (B2B / B2C) the opportunity to choose a cultivation plan from the existing biodiversity catalog.
SHORT CHAIN

Cultivating in inhabited places, in decommissioned warehouses, on roofs, in greenhouses as well as in enclosed places, allows to have 100% organic cultivations close to the consumers.
LOW CARBON FOOTPRINT

Less than 90% of waste of water, no petrol engine, no chemical, renewable energy and energy efficiency.